TLDI MODEL AIR INJECTOR SERVICE CAMPAIGN
Tohatsu is dedicated to providing outboards of outstanding quality and value.
As part of our constant efforts to provide the highest level of customer satisfaction,
Tohatsu Corp. is conducting the service campaign described below.
MD35B2 JET/ MD40B2 / MD50B2 / MD75C2 / MD90C2 / MD115A2 SERIES OUTBOARDS
Issued June, 2011
Models Affected
Serial Numbers Affected
MD35B2 JET
#017871AX ~ #017872AX /
#028760AX ~ #028809AX
MD40B2
#003889AX ~ #003903AX /
#003909AX /
#003911AX ~ #003913AX /
#011182AX ~ #011235AX /
#017667AX ~ #017692AX /
#017705AX ~ #017728AX /
#017733AX ~ #017736AX /
#023661AX ~ #023680AX /
#023685AX ~ #023692AX /
#028592AX ~ #028623AX /
#028629AX ~ #028636AX /
#034840AX ~ #034855AX /
#034864AX ~ #034895AX /
#040298AX ~ #040325AX /
#044442AX ~ #044458AX /
#044464AX ~ #044469AX
MD50B2
#003914AX ~ #004004AX /
#004012AX ~ #004028AX /
#011248AX ~ #011347AX /
#017737AX ~ #017804AX /
#017821AX ~ #017860AX /
#023693AX ~ #023768AX /
#023781AX ~ #023805AX /
#028637AX ~ #028648AX /
#028657 AX ~ #028676AX /
#028682AX ~ #028759AX /
#034917AX ~ #034919AX /
#034921AX ~ #034999AX /
#040335AX ~ #040337AX /
#040351AX ~ #040397AX /
#044479AX ~ #044484AX /
#044500AX ~ #044507 AX
MD75C2
#034664AX ~ #034693AX /
#040164AX ~ #040169AX /
#048606AX ~ #048611AX
MD90C2
#034694AX ~ #034716AX /
#040171AX ~ #040190AX /
#048612AX ~ #048621AX
MD115A2
#003833AX - #003840AX /
#011022AX - #011056AX /
#023561AX - #023600AX /
#034730AX - #034761AX /
#040193AX - #040195AX /
#040197AX - #040202AX
DESCRIPTION OF SERVICE CAMPAIGN
This campaign is related to the air injectors in certain above mentioned models.
It has come to our atttention that certain air injectors may malfunction in these models.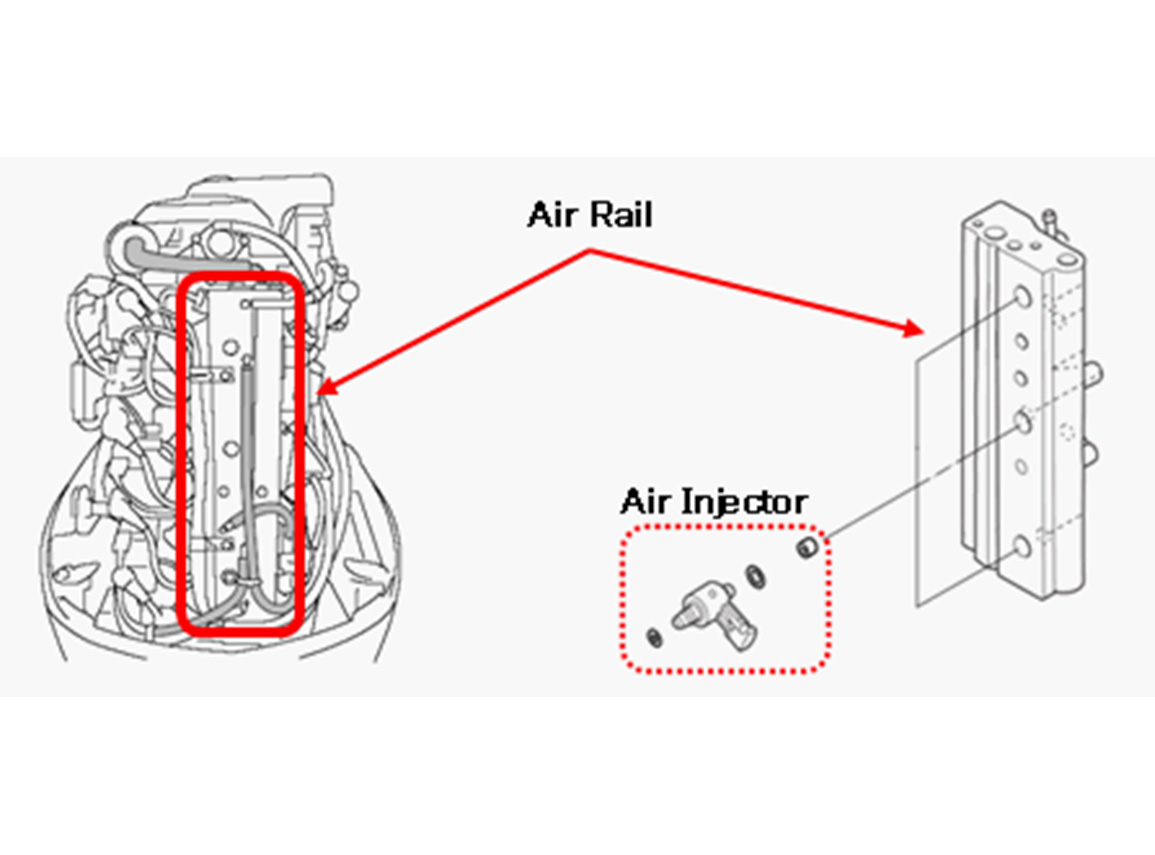 RECOMMENDED ACTION
To prevent running issues or possible engine damage, Tohatsu has redesigned the air injectors.
If your motor is one of the affected models(see above), we strongly urge you to contact your nearest Authorized Tohatsu Dealer as soon as possible to schedule an appointment for replacement of your air injectors. 
You should discontinue use of your outboard until the injectors have been replaced. When contacting your Authorized Dealer, mention this service campaign web information and present to the dealer when you take your engine in for service.
The replacement work will be performed FREE OF CHARGE to you. In addition, as part of the replacement work, all new air injectors will be installed on your motor at NO CHARGE.
If you no longer own this engine, please contact your distributor or dealer's office and inform them that you no longer own this engine.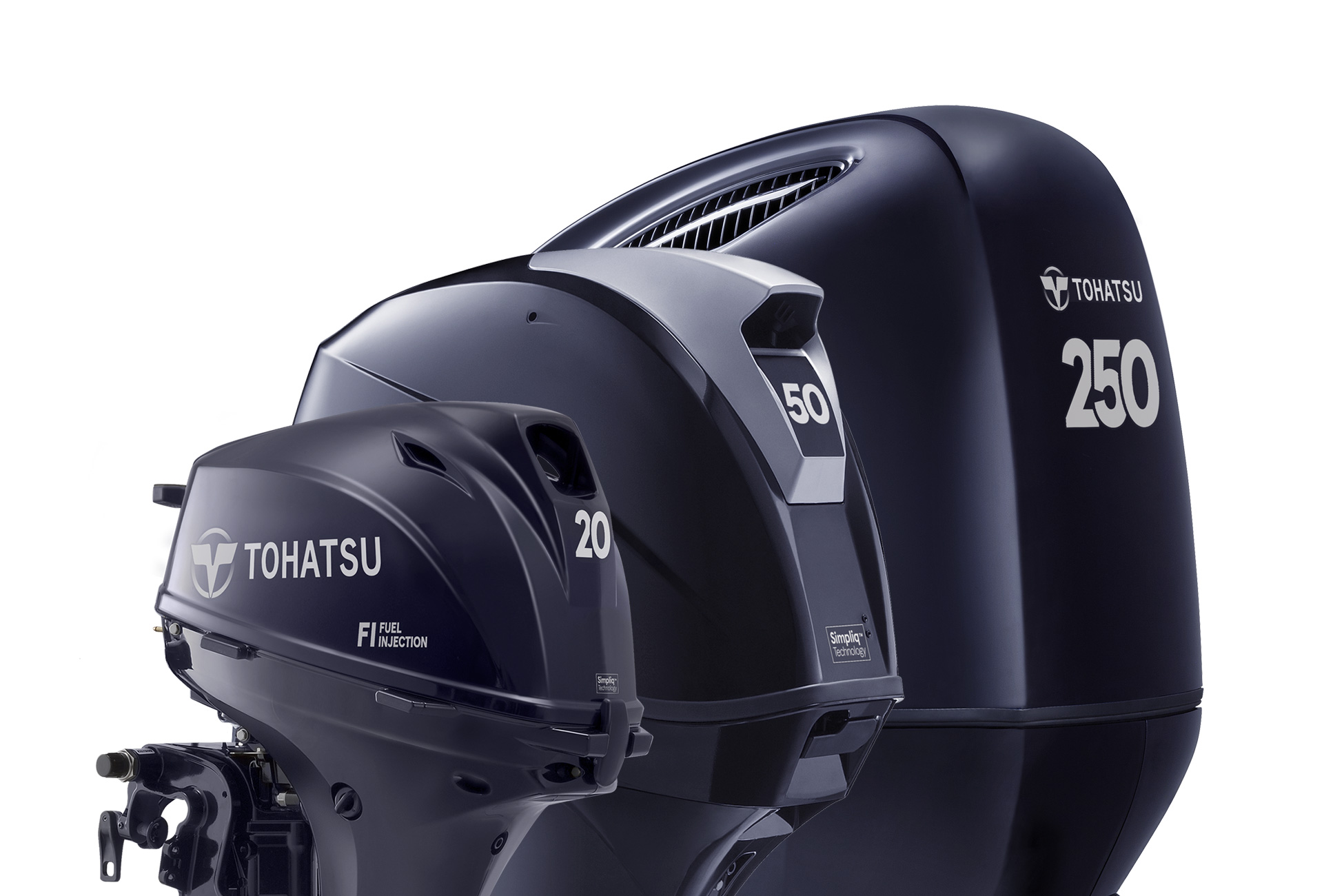 We are uncompromising in our pursuit of outboard motors that are both durable and as light as possible. We pursue the ultimate in quality to deliver an inspirational engine experience.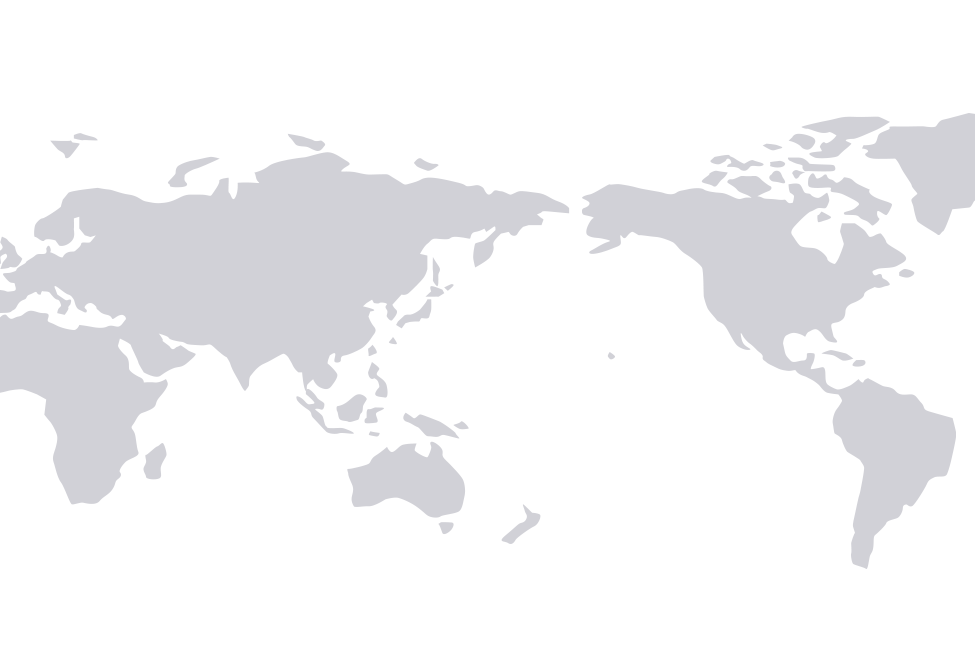 Use our handy database and find a distributor of your area/country.