BACKS YOU UP™
A team that spares
nothing for our clients needs.
Technology × Hospitality
Our job begins by understanding our customer's needs. We spare nothing to bring ingenuity and innovation to delivering safer, more comfortable boating for our customers. We provide our customers with personal support for their Tohatsu outboard motors to ensure the best boating experience.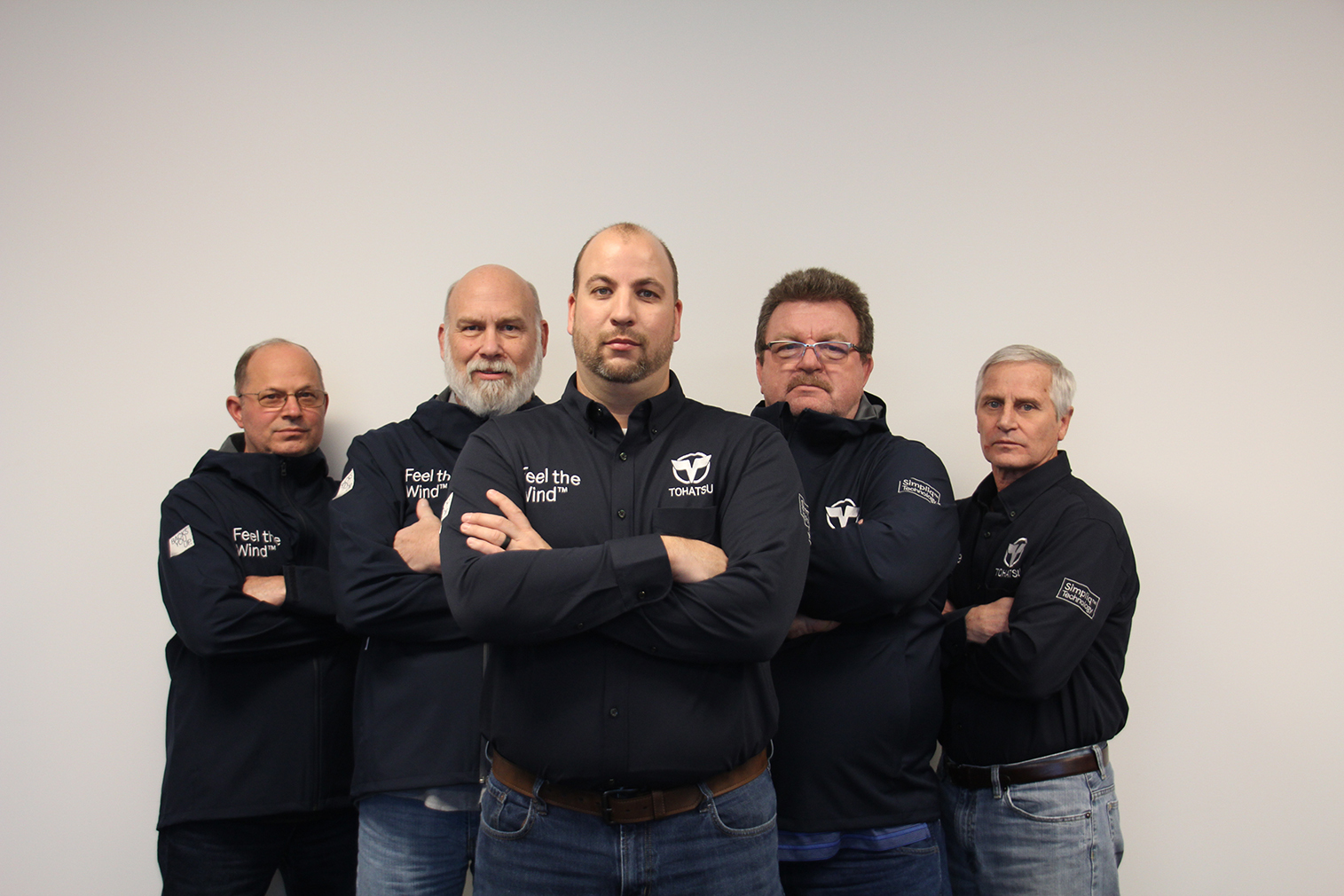 FEATURE 1
FACE TO FACE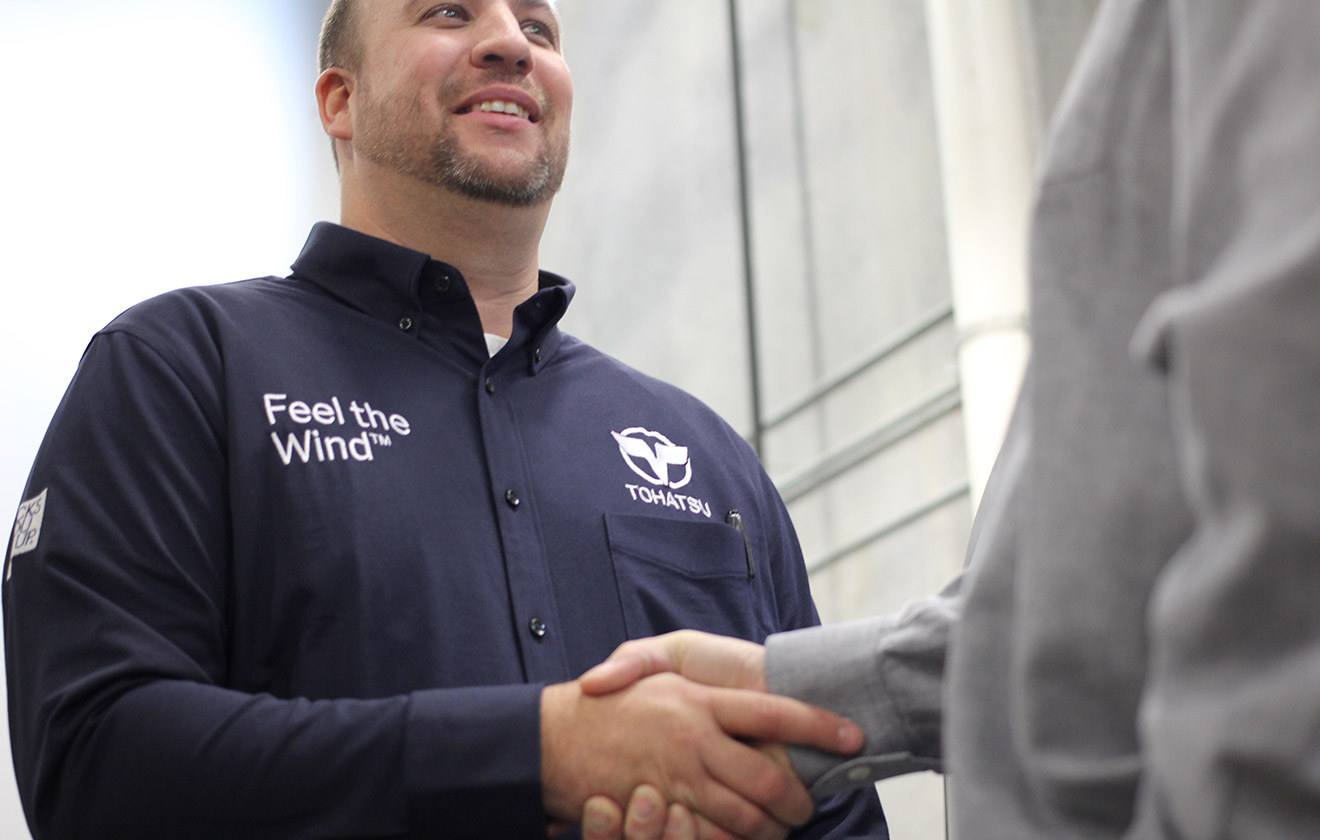 We believe customer support must be based on connection with people. We connect ourselves with the customers to show who we are and how we appreciate the importance of our connection.
FEATURE 2
ALL OVER THE WORLD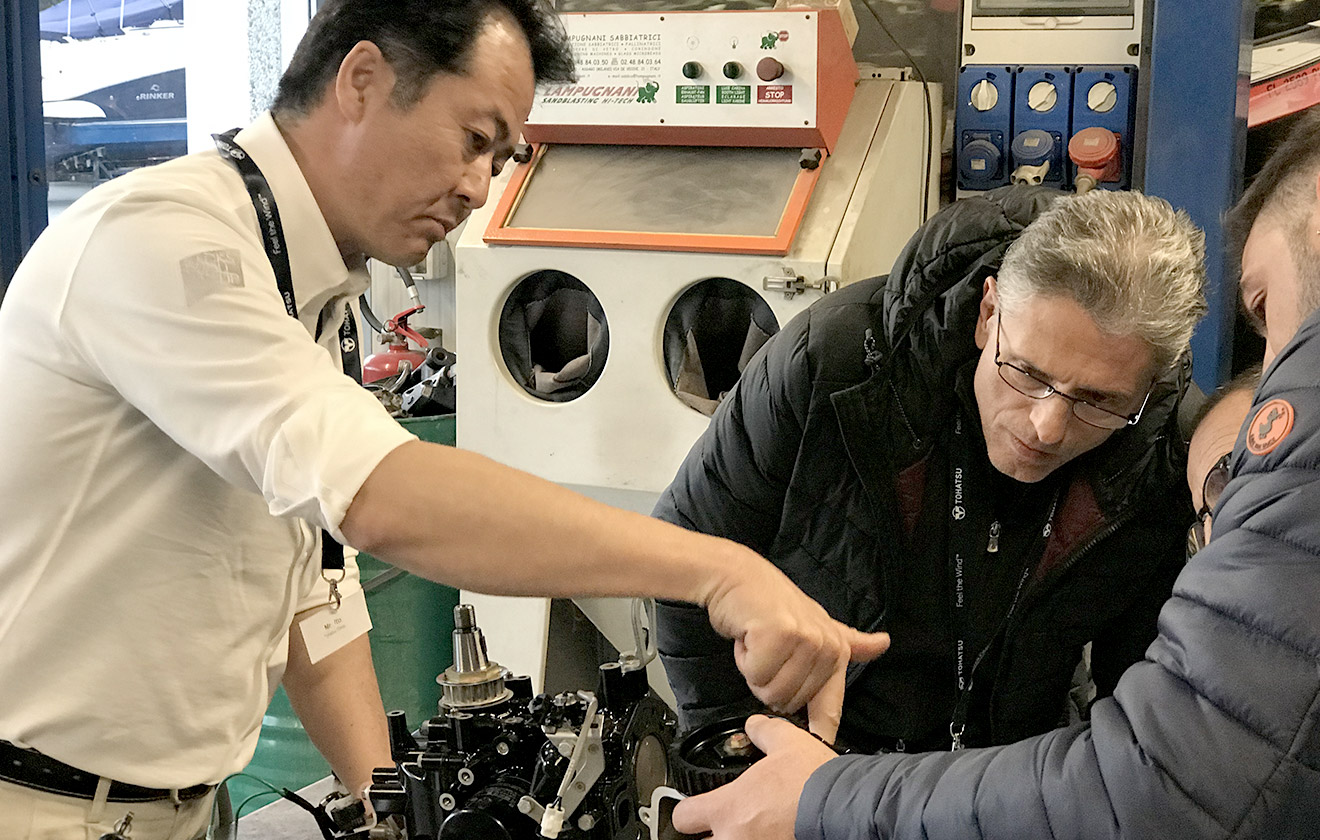 We regularly go around and visit our customers worldwide. Through the activities such as service training, we show our support to the fullest. We also believe how to reduce service work for our distributors and dealers on an aspect of "before service" to prevent predicted issues in advance.
FEATURE 3
WE SUPPORT YOU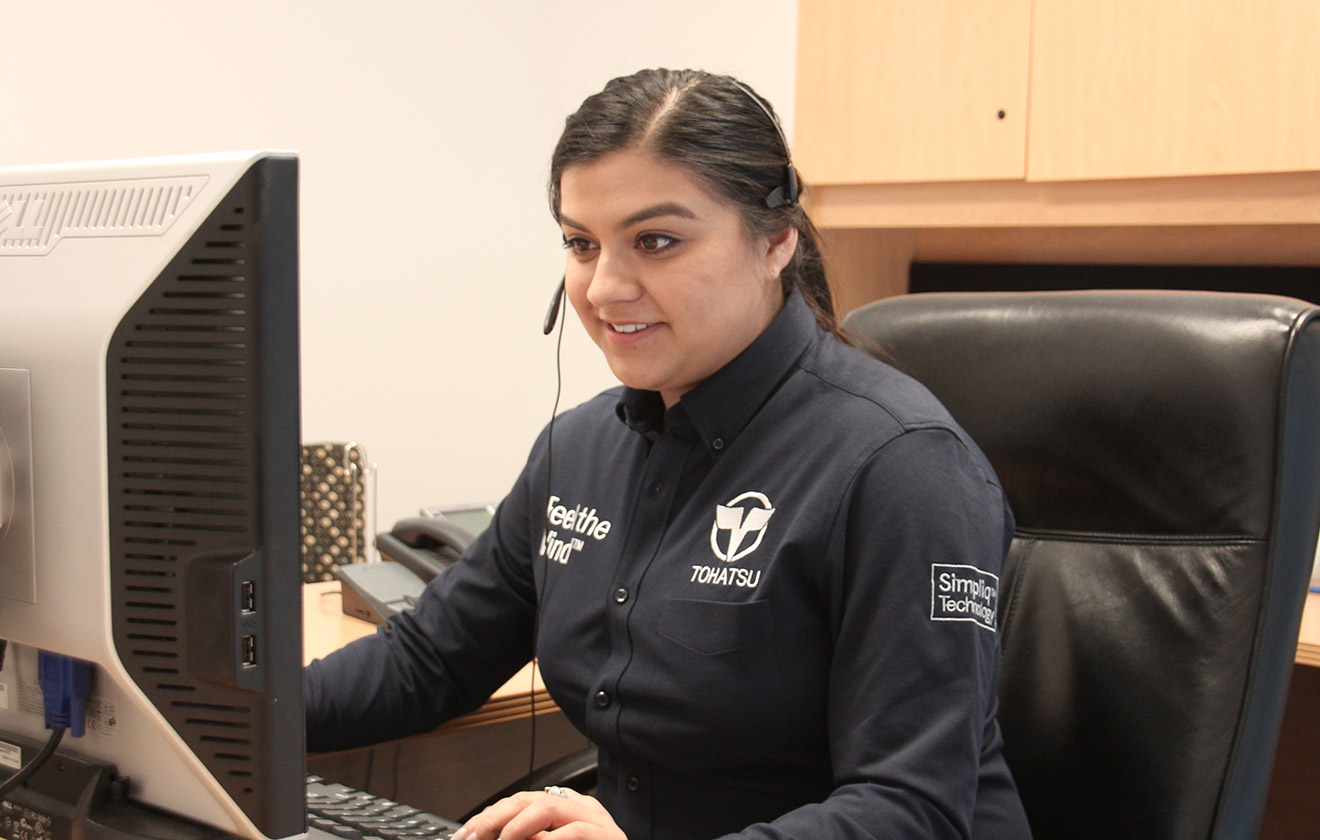 Our customer support team consists of highly trained marine professionals ready to assist you.
FEATURE 4
WE HEAR YOU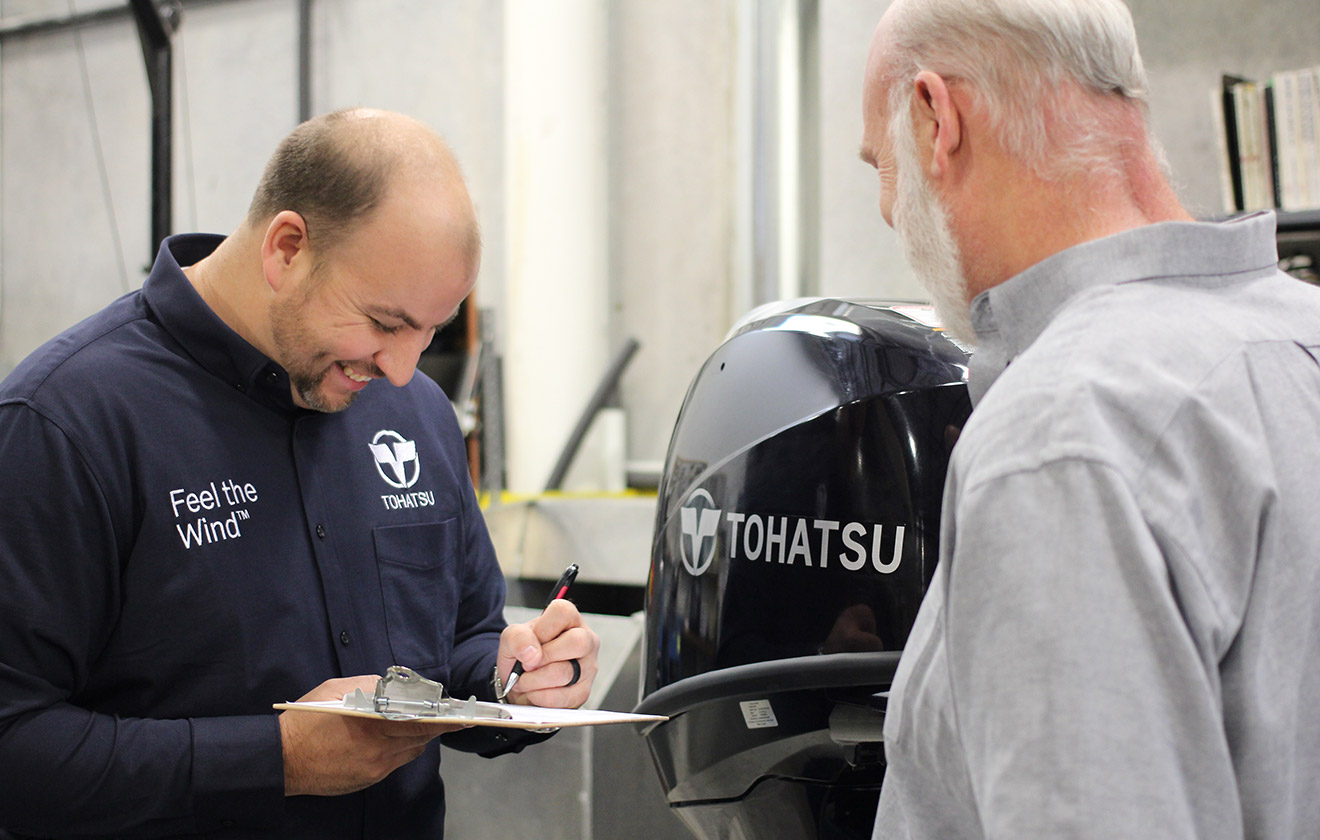 Through our encounters, we receive valuable input for our "BACKS YOU UP" philosophy, to understand our customer's individual needs. This information is then passed on to our engineers for future product development.
To ensure the best boating experience, Tohatsu "BACKS YOU UP™".
Distributors
Use our handy database and find a distributor of your area/country.